The CARE Clinical Trial Platform unites the expertise of a multi-disciplinary, international team in the design and conduct of clinical trials with a focus on infectious diseases.
Clinical Trial Platform Partners:
Goethe University Frankfurt, Germany
Institut National de la Santé et de la Recherche Médicale (INSERM), France
Leiden University Medical Center (LUMC), Netherlands
Centre Hospitalier Universitaire Vaudois (CHUV) and Eurovacc Foundation (EVF), Switzerland
Servicio Madrileno de Salud (SERMAS), Spain
EFPIA: Pfizer, Janssen, Novartis, BMGF
All activities of the Clinical Trial Platform are co-ordinated by the Coordinating Center (CC) at the Goethe University Frankfurt and implemented at a national level by the different National CCs

Besides providing an infrastructure for the clinical trial conducted within CARE, the Clinical Trial Platform aims to offer its expertise and services to other entities that may be in need of clinical trial infrastructures with a focus on COVID-19, and to volunteers and patients with an interest in participation in clinical trials.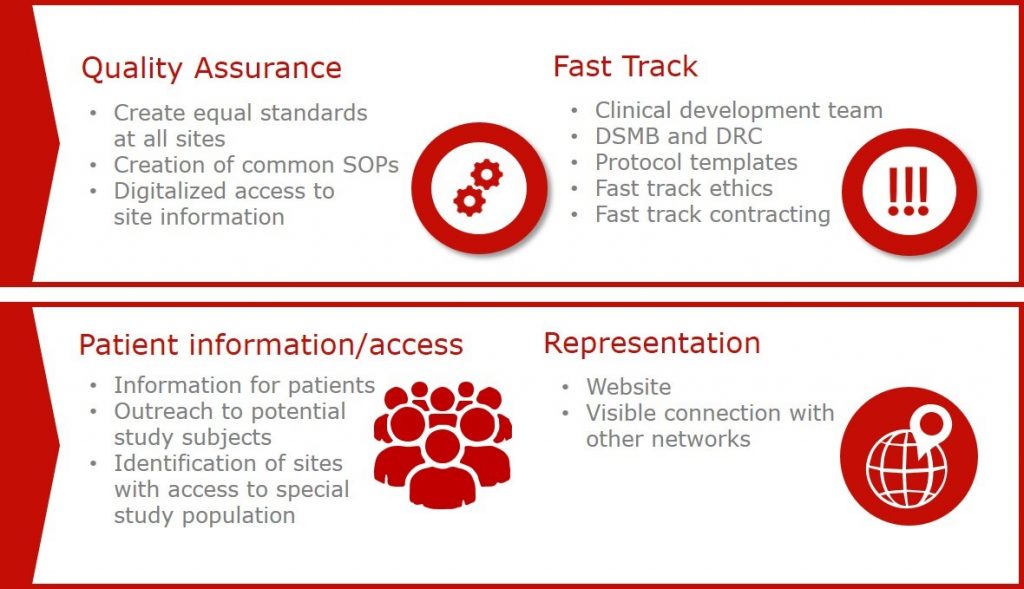 Clinical Trial Platform Partner Profiles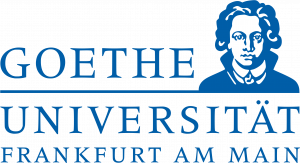 The University Hospital Frankfurt (UHF) at the Goethe University Frankfurt (GUF), Germany
Laboratory expertise
Establishment of cell culture systems supporting full viral life cycle and allowing high through-put testing of drug banks leading to identification of compounds with antiviral effects.
Implemented cell culture system for SARS-CoV-2 to screen for antiviral compounds.
Performance of proteomics with SARS-CoV-2 infected host cells and identification of several potential therapeutic targets.
SARS-CoV-2 isolates from different strains (Germany, Italy, Iran, Israel, China).
Ability to perform diagnostic assays under GCLP conditions.
Fast and robust cell culture system for human cells (Caco-2).
Primary cell culture systems (lung, kidney cells).
Clinical trial expertise
Extensive experience in the design and conduct of clinical trials (phase I-IV) in the area of infectious diseases.
Complete service spectrum of an academic clinical research organization on site.
Integrated phase I unit with PK/PD capacities and long in-patient stay options.
High Level Isolation Unit for the treatment of patients with highly pathogenic organisms.
Outpatient clinical trial center with access to over 2,000 immunocompromised patients
Access to a broad range of patients from specific high-risk populations (e.g. stem cell transplantation and organ transplant recipients, patients with acute leukemia and other hematological/oncological diseases, patients with rheumatological diseases, intensive care unit patients, children).

Institut National de la Santé et de la Recherche Médicale (Inserm), France
Inserm – Vaccine Research Institute (Inserm/VRI)
Laboratory expertise
Innovative cutting-edge technologies within the MIC (Mondor Immunomonitoring Center) to perform key analyses: T cell phenotype, multiplex cytokine measurement, in vitro functional assays, cell sorting, epimax technology (Luminex/Simoa), New Generation Sequencing of transcriptome, single cell, B and T -cells repertoire analyses.
Established BSL-2 and BSL-3 facilities.
Clinical trial expertise
Extensive experience in conducting clinical trials in the field of HIV immunotherapy (IL-7, immunomodulators), vaccines and in immune monitoring of these trials thanks to set-up of tools to analyze biological responses to immunotherapies and vaccines.
Vast knowledge with several phase I/II therapeutic and prophylactic trials on HIV and Ebola vaccines.
Multiple trial experience in the field of antiretroviral therapy, immune-based therapeutic strategies and vaccines (HIV and infectious diseases).
Inserm – Clinical Trial Unit (CMG-EC)
Clinical trial expertise
ISO9001:2015 certification for clinical research, design and conduct of clinical trials in infectious diseases and vaccine research.
Extensive experience in the full range of clinical trial management activities from study design to reporting to competent authorities and dissemination which are conducted at the highest standard of quality.
Methodological innovative and tailored solutions for trial design.
Routine services include data management, highly secured data storage, statistical analysis reports and end-of-study reports, risk-based monitoring approaches, timely data quality control and performance reports, such as real-time event validation, real-time trial management and trial performance indicators.
Contact: Linda Wittkop (linda.wittkop@u-bordeaux.fr)
Homepage:www.inserm.fr

Leiden University Medical Center (LUMC), Netherlands
Laboratory expertise
Fully equipped medical microbiology lab for molecular virological, biochemical and antiviral studies.
Several BSL-2 labs and a state-of-the-art BSL-3 facility with the possibility to use radioactive isotopes (for Mechanism-of-Action studies) and automation for medium-throughput screens.
Recently acquired facility for mouse experiments at BSL-3 level and for drug screening activities.
State-of-the art genomics, proteomics, next-generation sequencing and imaging (light and electron microscopy).
Knowledge in characterization of the coronavirus replicative enzymes, RNA synthesis, replication organelles, and innate immune evasion strategies.
Major experience with the reverse genetics of +RNA virus genomes, including the ~30-kilobase genomes of the SARS- and MERS-coronaviruses.
Expertise in the mechanism-of-action of a wide variety of compounds with antiviral activity.
Involvation in molecular diagnostics and NGS-based pipelines for virus identification in patient materials.
Clinical trial expertise
Extensive experience in the design and conduct of clinical trials (phase I-IV) in the area of infectious diseases.
All services of an academic research organization on-site.
Phase I Unit with 40 beds and over 35 years of experience.
> 50.000 active volunteers database.
Contact: Anna Roukens (A.H.E.Roukens@lumc.nl), Jutte de Vries (J.J.C.de Vries@lumc.nl), Ed Schmidt (E.D.L.Schmidt@lumc.nl
Homepage:www.lumc.nl

Centre Hospitalier Universitaire Vaudois (CHUV), Switzerland
Laboratory expertise
Established mass cytometry and single cell gene expression profiling capabilities for highly multiplexed analysis of cells.
Laboratory of AIDS Immunopathogenesis: facilities for molecular biology and protein chemistry, cell culture, flow cytometry and cell sorting, ELISpot, ELISA, HIV-1 neutralization and Luminex bead assays and a P3 facility.
Vaccine and Immunotherapy Center (VIC): ISO17025 certified with extensive experience in vaccinology, clinical research immune monitoring and basic immunology.
The P3 laboratory: state of the art facility for handling and treating infectious samples from patients, includes a cell sorter for the selective isolation specific cell populations.
Strong platform on the delineation of B cell maturation and generation of broadly neutralizing antibodies.
Novel multiplexed Luminex assays for evaluating of antibody binding to different protein antigens.
High throughput optimization of neutralizing antibodies through site directed mutagenesis of the antibody CDR regions.
Antigen specific stimulations to monitor functional profiles and proliferation to characterize individual pathogen specific responses.
B-cell phenotypic evaluations including differentiation state, memory subsets, activation and transcription factor profiles with the ability to follow several pathogen specific B-cell populations simultaneously through antigen-tetramer staining.
Clinical trial expertise
Research activities focused on in depth phenotypic analysis of T-cell memory subsets, helper cell populations, activation and regulatory receptor profiles as well as expression of transcription factors that control cell fate.
Multiple phase I and II trials on HIV, TB and Malaria vaccines, bNabs and new drugs with a track record of rapid recruitment and high retention.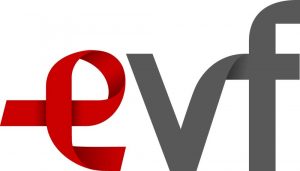 Eurovacc Foundation (EVF), Switzerland
Clinical trial expertise
Extensive experience in the development of HIV vaccines in collaboration with academic and industrial partners.
Vast knowledge in managing large international research consortia: Regulatory affairs, product management, liaison in GMP manufacturing, product delivery to clinical trial sites.
Activity as sponsor or co-sponsor of several phase I/II prophylactic clinical trials in Europe and Africa.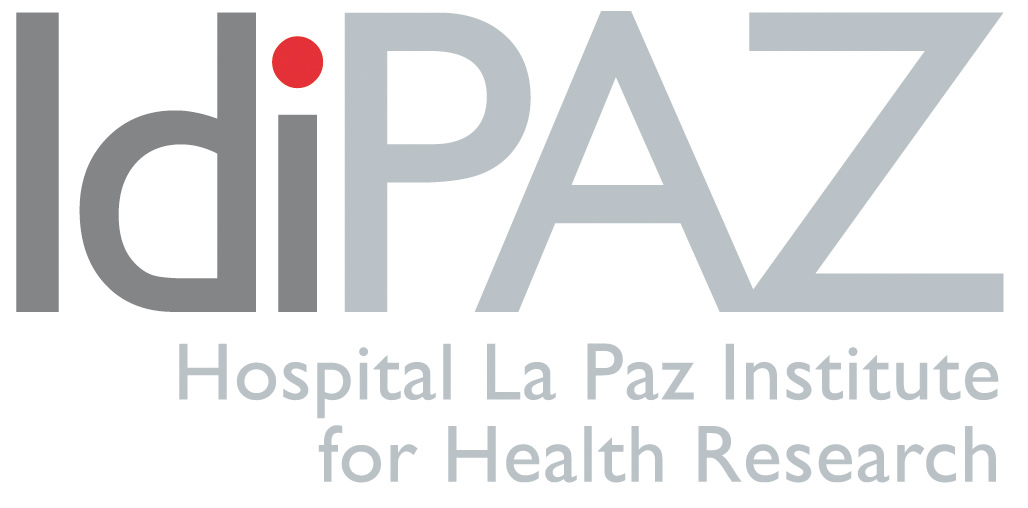 Servicio Madrileño de Salud (SERMAS), Spain
Clinical trial expertise
Extensive experience in conducting clinical trials: regulation, design, development and coordination, procedures, pharmacovigilance, pharmacokinetic and PK-PD analysis.
Relevant knowledge in the design, start-up, development and analysis of both independent and industry-sponsored Phase I to Phase IV clinical trials.
ISO accredited Clinical Trials Unit for early phases (First-Time-In-Human, Phases I and II).
Vast expertise in drug-drug interaction studies.
Clinical Trials Unit with capability to carry out methodological, regulatory, GCP monitoring tasks and statistical analysis through all the development phases.
Best disposition for development of dose range, development of PK-PD models and preliminary safety assessment in patients (e.g. hepatotoxicity, QTc).
Wide Experience in European projects.
Coordinators of the Spanish Cinical Research Network (SCReN), the Spanish ECRIN (European Clinical Research Infrastructure Network) partner.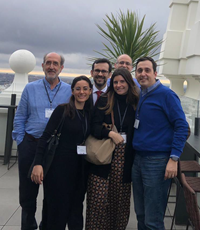 Contact: Alberto Borobia (alberto.borobia@salud.madrid.org), Antonio Carcas Sansuan (antonio.carcas@uam.es)
Homepage: www.idipaz.es

Why is clinical research so important?
The SARS-CoV-2 pandemic is undoubtedly the largest global health threat to humanity in this century and there is still no approved therapy against it. This makes it imperative to immediately identify efficacious and safe drugs. In order to find suitable one as soon as possible, potential treatment approaches must also be investigated – therefore, your participation is of immense importance.
Clinical trials are important to achieve new and improved methods of prevention, detection and treatment of various diseases. Such studies are governed by many national and international regulations and are subject to fundamental ethical principles. For example, the benefit of a new drug must always be greater than the potential side effects.
What does the CARE Clinical Trial Platform do?
In CARE, a coalition of 37 globally renowned academic institutions, pharmaceutical companies and non-profit research organisations who have committed to rapidly and efficiently addressing the need to develop novel drugs for the treatment of SARS-CoV-2. To reach this aim, different steps need to be undertaken. A broad range of existing drugs, but also novel potential options needs to be screened in laboratories and animal models to assess potency and safety as far as possible without the involvement of humans. Once an already registered drug or a potential novel drug has passed these tests, clinical trials need to be performed to show that it is also safe and efficacious in human beings. The CARE Clinical Trial Platform unites a group of international, interdisciplinary experts which organizes and conducts these trials.
Why do we need healthy volunteer and patient participation to reach our goal?
Before a drug can be registered, it needs to undergo assessment in clinical trials. There are three types of clinical trials that usually need to be performed to assess the safety and efficacy of a drug, termed phase I to III. While early trials (Phase I) are performed with the help of healthy volunteers, later trials (Phase II+III) involve patients with the disease that the drug intends to treat. These trials cannot be performed, if no healthy volunteers and patients are willing to participate, meaning that the help of these individuals is needed, in order to make these drugs potentially available to large populations worldwide.
For more patient information on clinical trials visit: FAQs | ECRAN Project
More information will be available once a CARE clinical trial is starting.