October 5th 2023

CARE's Young Researcher – Emmely Treffers
CARE's Young Researchers – Introducing Emmely Treffers, Postdoctoral Researcher, LUMC
Read about how Emmely's work in proteomics of SARS-CoV-2 infected systems is growing our knowledge of how virus and host interact, in order to find novel ways to disrupt viral life cycle or counteract potential pathogenic host responses.
CARE (Corona Accelerated R&D in Europe) is the largest European research initiative addressing the challenges of COVID-19. It comprises 38 partners, from both industry and academia, in a set-up of eight multidisciplinary work-packages (WPs). In this series, we highlight the work of some of the young researchers involved in CARE as part of their PhD or postdoctoral work. Here, we learn how this opportunity has benefited Emmely, while simultaneously benefiting CARE and its ambition to help society defeat COVID-19 and future pandemics.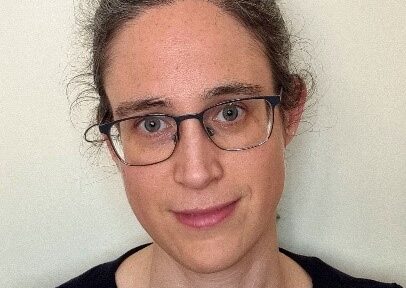 What experience did you have working on a Public Private Partnership before joining CARE? 
I had no experience working on a PPP before I joined CARE, but several of my colleagues have been involved in other PPPs in the past.
Why did you decide to get involved in CARE?
I decided to get involved in CARE because the SARS-CoV-2 pandemic had just started and I wanted to contribute scientifically by increasing the understanding of what happens in infected cells. CARE seemed a great opportunity to quickly get started.
How did your involvement in CARE come about?
I became involved in CARE because I had previously used (phospho)proteomics to study viral infection and in work package 5 we wanted to study protein abundance and post-translational modifications during SARS-CoV-2 infection. During my own PhD project I had worked in the Molecular Virology group and Proteomics group in the LUMC and could help the PhD student that was hired on the project to get started.
Tell us about the work you have been doing in the CARE consortium
My role in the CARE consortium involves proteomics of SARS-CoV-2 infected systems in work package 5. We are interested in changes in protein expression and changes in post-translational modifications such as phosphorylation and ubiquitination in response to infection. We started by optimizing SARS-CoV-2 infection in human bronchial epithelial cells growing on an air-liquid interface and in Calu-3 cells. These cells were infected and harvested at different time points post SARS-CoV-2 infection. We are currently validating hits from the proteomics experiments to determine their relevance during infection.
What highlights can you share from your time in the CARE consortium so far?
Some highlights from my time in CARE include learning how to work safely in a biosafety level 3 laboratory so I can perform the SARS-CoV-2 infection experiments for our proteomics and follow-up studies. It was a great feeling when we successfully completed the first large scale experiment.
Why does this work matter?
This work matters because understanding how the virus and host interact can help us to find novel ways to disrupt the viral life cycle or counteract host responses that might be linked to pathogenesis.
What are or were the biggest challenges you have experienced (and how did you overcome them?)
Challenges I have experienced include the optimization of the SARS-CoV-2 infection of the human bronchial epithelial cells. These cells are grown in inserts that contain a membrane bottom which allows the cells to grow into a bronchial epithelium on an air-liquid interface. Nutrients can pass through the membrane when the insert is placed in a well with growth medium, but there is no liquid on top of the cells. Because post-translational modifications are not very abundant it is necessary to enrich for them before mass spectrometry and this requires a larger amount of protein as starting material than regular proteomics. At first we wanted to use large inserts so we could harvest more protein, but when we studied the cells with microscopy it turned out that the number of cells that became infected in the centre of the inserts was very low. Eventually, we discovered that it was better to decrease the size of the inserts and pool several inserts for each sample. This resulted in a very large pile of plates that needed to be infected for the final experiment!
There were also pandemic specific challenges like shortages in laboratory materials which sometimes made it difficult to plan ahead when it was uncertain when materials would be delivered. Fortunately, most of the materials that we need are now available again or we've been able to find suitable replacements.
Further reading
Emmely is currently working on her first CARE publication. However, she has shared some links to publications in related research for our information:
Alphavirus proteomics papers:
https://analyticalsciencejournals.onlinelibrary.wiley.com/doi/10.1002/pmic.201400581
https://journals.plos.org/plospathogens/article?id=10.1371/journal.ppat.1011179
Protein-stimulated ribosomal frameshifting in arteriviruses:
https://www.pnas.org/doi/10.1073/pnas.1211145109
https://www.pnas.org/doi/10.1073/pnas.1321930111
https://academic.oup.com/nar/article/44/12/5491/2457549
https://www.sciencedirect.com/science/article/pii/S0021925817506717